THE MOST TRADITIONAL FORM OF CULTIVATION
Many of our farmers keep the same harvesting methods from decades ago.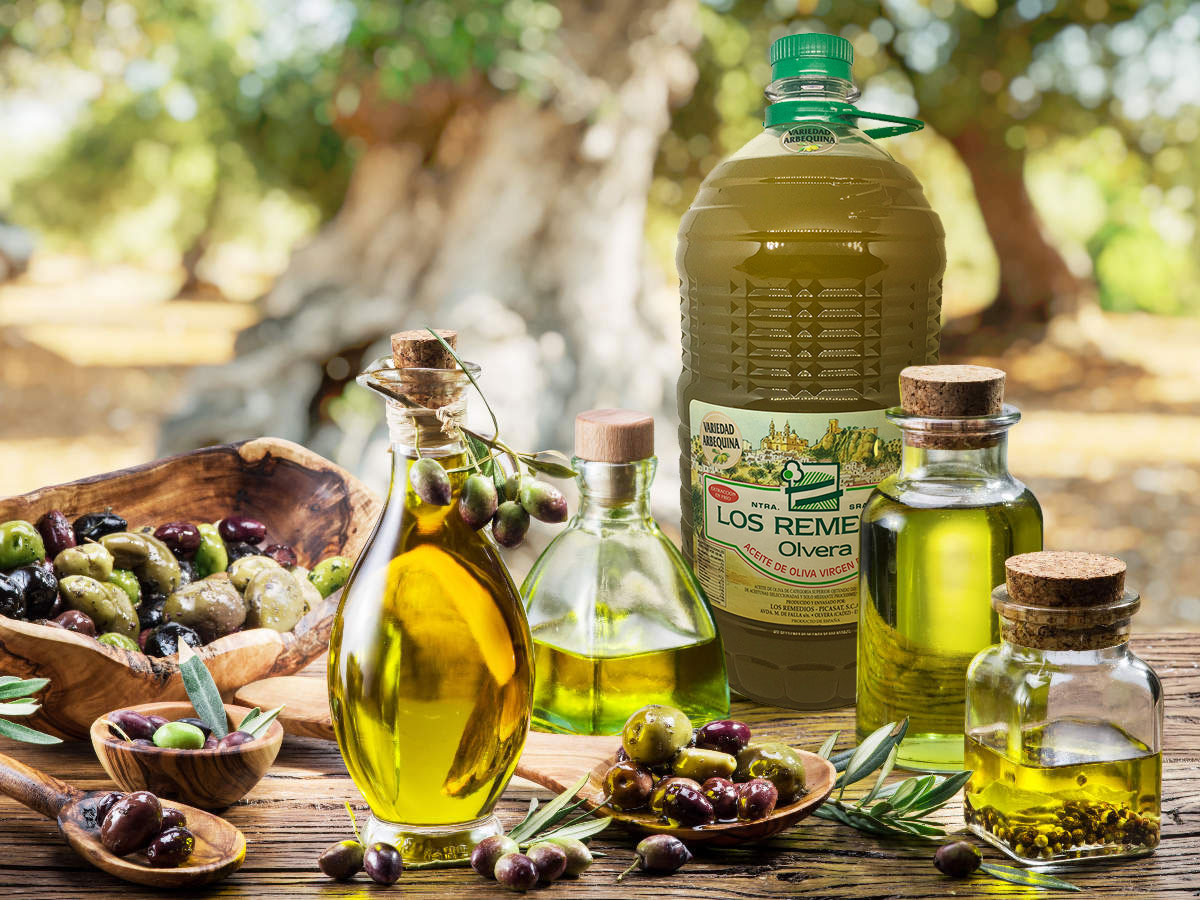 MOUNTAIN OLIVE GROVE AND CENTENARY OLIVE TREES
Extra virgin olive oil, the real. Our region has one of the highest rates of centenary olive trees.
A history always linked to oil.
Healthy properties above average, the concentration of phenolic compounds exceeds 1.000 mg / kg oil.
Swipe on the table to see it complete
| | AROMA | FLAVOR | BITTER | HOT SPICY |
| --- | --- | --- | --- | --- |
| EXTRA VIRGIN OLIVE OIL FOR THE REMEDIES | | | | |
| | | | | |
| OIL PDO SIERRA DE CÁDIZ DEHESA VIEJA | | | | |
| ARBEQUINO OIL THE REMEDIES | | | | |
Oil Our Lady of Remedies is a different extra virgin olive, with its own identity. From mountain olive groves, olivareros retain our more traditional form of cultivation.
It comes from the Sierra de Cádiz, production area covered by the Designation of Origin Sierra de Cádiz, It is covering the municipalities of Olvera, Setenil, Torre Alháquime, El Gastor, Zahara de la Sierra, Algodonales, Alcalá De Valle, Pruna, Algámitas and Coripe.
The privileged geographical situation in which our olive tree is not only translates into high quality extra virgin but also has very high levels of phenolics, that determine the healthful properties of the Extra Virgin Olive Oil.
"Magnificent olive oil Flavor and aromas reminiscent of the oil from when I was little. A 10 I give oil and 10 to the store that every time I call to order they treat me very professionally."
"I love this oil, I buy it for several years. Perfect order and delivery"
"Thank you very much for the service and fast shipping. All perfecto.El a luxury oil. repeat seguro, the quality is outstanding. Regards."
Subscribe to the newsletter to receive offers and promotions
OIL DESIGNATION OF ORIGIN SIERRA DE CÁDIZ